Contact Us Today
Tell Us About Your Project
Metal Stair Treads
When safety and strength are the most important factors, AMP's fabrication of metal stair treads is the best choice. When we make a metal stair tread, we make certain that it meets and exceeds International Building Code (IBC).  Our metal stair treads are built to structural and load bearing specifications.
What are Staircase Treads?
A stair tread is the horizontal portion of a set of stairs on which a person walks. The tread can be composed of wood, metal, plastic, or other materials. In residential settings, treads can be covered in carpeting. Stair treads can come in non-slip varieties, particularly in commercial or industrial locations.
Custom Steel Stair Tread Manufacturing
AMPs's fabricated steel stair treads are available in a wide range of custom designs and shapes. They are versatile and can be built in a variety of specialty metals such as wrought iron, aluminum, and steel. Because safety is paramount, AMP Welding Fabrication treads's are fabricated to the highest quality to ensure longevity and endurance for years to come, in addition to load-bearing capabilities, open area, and ease of maintenance.
Exterior Metal Stair Treads
Stair treads come in a variety of shapes and sizes to suit a variety of applications. Exterior metal stair treads must be especially durable and able to withstand harsh weather conditions. #brand:t# stocks and manufactures exterior metal stair treads in all of the materials mentioned above.
Interior Metal Stair Treads
Do you need interior metal stair treads? These metal treads don't have to withstand the weather, but they do have to hold up with heavy foot traffic. Whether you need interior or exterior stair treads for your facility, call us to find out our availability.
Types of Stair Industrial Treads
Bar Grating Treads
Diamond Grip Treads
Perforated Safety Grating Treads
Heavy Duty Diamond Gating Treads
Ladder Rungs
Expanded Metal Grating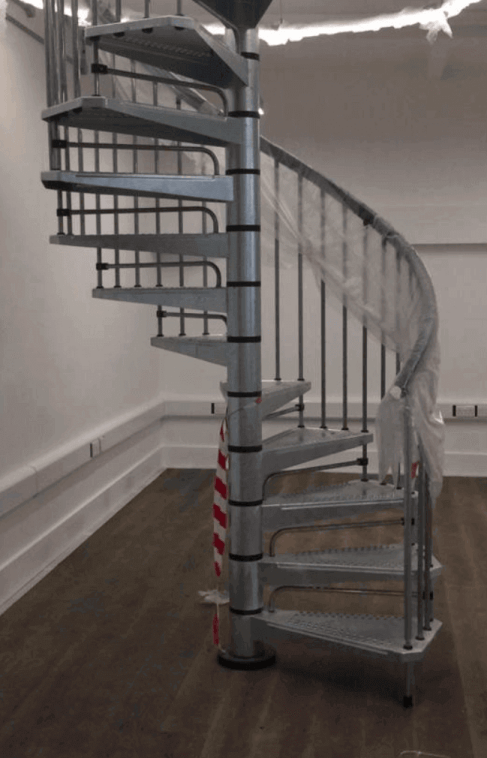 Reach Out To Us About Your Project
Big or small AMP Welding can handle it all. Fill out our welding request form and let us see how we can best serve your welding needs.
© 2022 AMP Welding & Fabrication